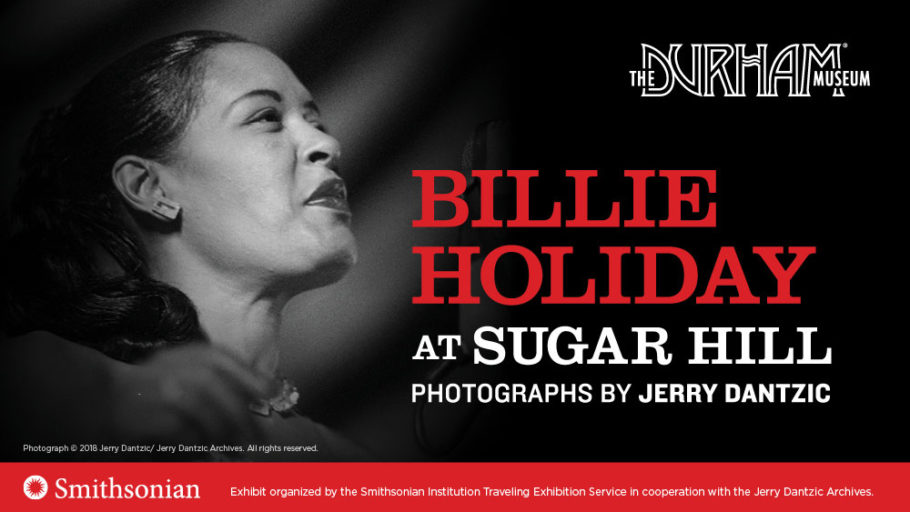 ---
In April 1957, photojournalist Jerry Dantzic gained special access to Billie Holiday during a week-long run of performances at the Newark, New Jersey, nightclub, Sugar Hill. What unfolded was an unexpected and intimate journey into her private and public worlds. Dantzic's photographs reveal the warmth, complexity, elegance, star power and full humanity of this consummate jazz and blues artist. His discreet, respectful, artful approach, using only available light, helped forge a bond of trust—and gave him unprecedented access to his subject. The result is a series of remarkable images that challenge the tragic narrative that frequently defines Billie Holiday. Billie Holiday's passion and originality come through in every song she sang—and are forever immortalized in these rare, spectacular photos.
Billie Holiday at Sugar Hill: Photographs by Jerry Dantzic is organized by the Smithsonian Institution Traveling Exhibition Service in cooperation with the Jerry Dantzic Archives.
The Durham Museum is a proud Smithsonian Affiliate.
CLICK HERE to purchase tickets.